History
The Appaloosa breed is famously known for its unique spotting patterns and originated in the Palouse area of Washington and Idaho. Settlers called the horse Palouse which eventually transformed into the Appaloosa name we know today. Palouse is believed to be a term used by the Nez Perce and Palouse Indians meaning "Something sticking down in the water". Spotted horses have a vast history but ended up in North America thanks to Spanish settlers.  In 1680 the enslaved Pueblo Indians revolted against the Spanish keeping their livestock and trading with Plains Tribes. The Nex Perce were one of these tribes who embraced horsemanship by selectively breeding quality horses and thus, the Appaloosa. Today, the Appaloosa is bred for Western events and is used for ranch work. They are valued for their good dispositions and all-around family horse personalities. 
Notable Horses
The Appaloosa Horse Club has a Hall of Fame for Appaloosas. A few famous names are Gay Bars Silver, Prince Plaudit, and Zipposcontrygirl.
Zipposcountrygirl was selectively bred from Nelms Polkadot Tot to Zippos Pine Bar, a famous American Quarter Horse, and was believed to set the bar for future western pleasure horses.
Real Life Example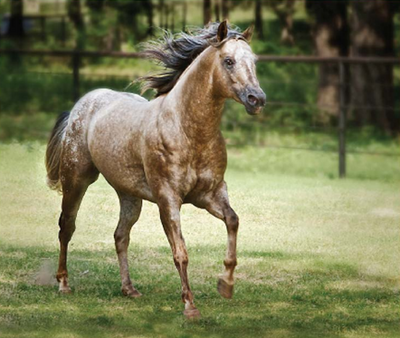 Game Image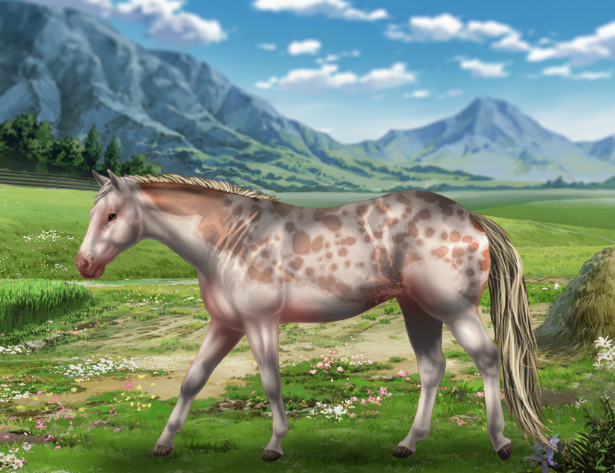 Community content is available under
CC-BY-SA
unless otherwise noted.