About the Breed
The Andalusian is a Spanish breed that originated in the province of Andalusia and is most recently also called the Purebred Spanish Horse. It is believed the breed originated in prehistoric times and was bred over time by many peoples of Spain. The Andalusian was known to be one of the best war mounts and was the mount of choice of royalty and cavalry officers. Andalusians were used for their beautiful movement at riding academies and are written to have "great courage and be very docile". The breed has been used in the foundation of many breeds such as the Lipizzaner, American Quarter Horse, and many German warmbloods. Andalusians are known for their beauty in looks and movement. They come in greys, bays, chestnuts, blacks, cream variations, and duns. The breed is used for pleasure and most disciplines due to their strength, agility, and docile temperament.
Game History
The Andalusian was one of the original breeds added to Eqcetera and joined May 1st, 2019. During the Andalusian update KIT genes were finished and log in rewards added.
Notable Horses
The breed is represented by a few famous horses such as Babieca, Opus, Novelhiero, and Evento. Babieca is considered the most famous Andalusian in history and was ridden as a warhorse who saw many victories. Opus was well known for his bull fighting career. Novelhiero was a full brother to Opus and competed as a Grand Prix show jumper and dressage horse. Evento is the most widely known of the bunch having competed in the 1996 Olympics on the world stage and is considered one of Spains national treasures.
Real Life Example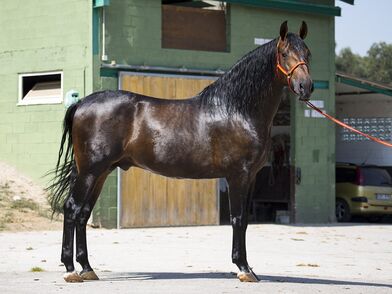 Game Image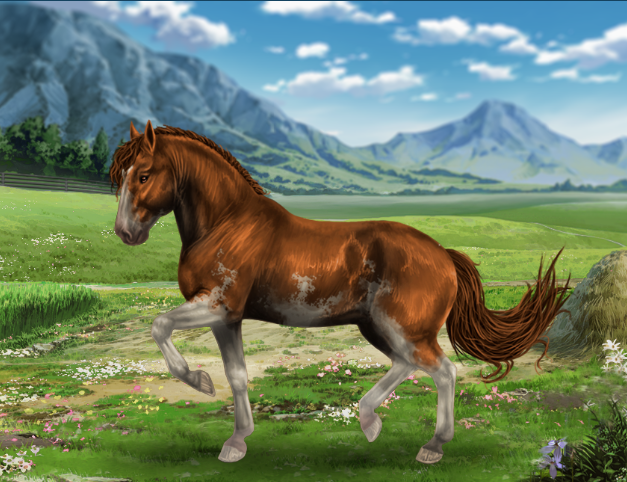 Community content is available under
CC-BY-SA
unless otherwise noted.