History
The American Quarter Horse is an iconic breed in the United States and is commonly used for Western disciplines and ranch work. It is believed the breed originated by the mixing of Spanish Barbs with horses owned by colonists for a horse that could run the fastest quarter mile. These horses were eventually bred to Janus, the grandson of The Godolphin Arabian, one of three founding Thoroughbred sires. Mustangs were eventually added into the mix and thus, the Quarter Horse was created. The breed is well known for its quick movement, speed, and intelligence. 
Game History
Quarter Horses were one of the first few original breeds added to Eqcetera. They galloped on to the site April 13th, 2019 alongside the Clydesdale! Also during this update, the $250 surrender fee was added and gelding at the vet was added.
Notable Horses
Many horses in the breed have rose to fame and have recognizable names. The American Quarter Horse Association has a Hall of Fame to show case these horses which can be [here.] A few names on the list are: Dash for Cash, Zippo Pine Bar, and Mr Gun Smoke.
Other notable horses can be found listed as "Million Dollar Dams" or "Million Dollar Sires" to showcase their breeding achievements based on their offspring's earnings. Dun It for Chex (1 million dollar dam) and Wimpys Little Steps (11 million dollar sire) are two examples.
Real Life Example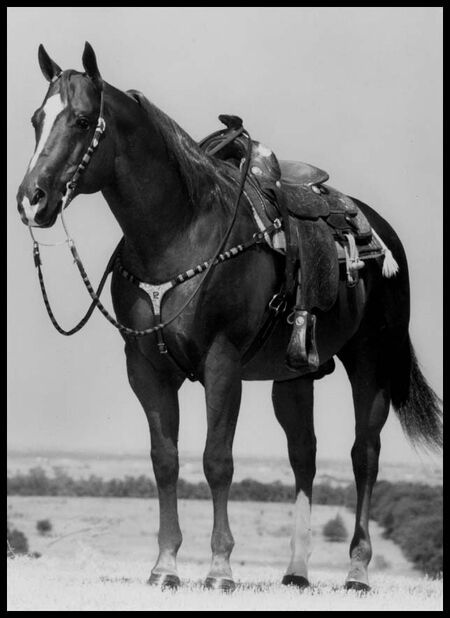 Game Image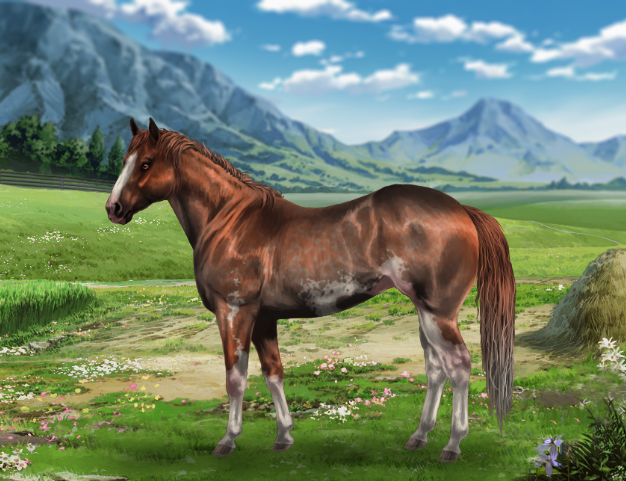 Community content is available under
CC-BY-SA
unless otherwise noted.